Get to know us.

Ryley Pollock
Assistant Executive Director
Ryley began working with Ecumen in August of 2020. Starting his time at Ecumen with Home Care & Hospice as a Home Health Aide, then transitioned to Ecumen Litchfield as the Resident Services Coordinator and has continue to grow his career to now be the Assistant Executive Director here at the Oaks & Pines. Ryley enjoys working alongside his fellow team members to ensure our residents receive the best care possible. The part Ryley loves best about his days at work is hearing residents talk about their amazing experiences in life. Outside of his time at work, Ryley enjoys volunteering in the community and spending time with friends and family.

Gina Buske
Senior Living Consultant
Joining Ecumen in August 2019, Gina holds positions of Senior Living Consultant and Business Office Specialist. Her heart and soul is devoted to making sure the residents and their families are receiving top-notch services from the Oaks & Pines. She also helps guide community members that are looking for senior housing for themselves or their loved one.

Amie Christensen
Administrative Assistant
Amie joined Ecumen Oaks & Pines in 2022 and has an Associate's Degree in Administrative Assisting. Amie is located at the front desk of each building but you can always reach her by phone as well.

Joni Olson
Dining Supervisor
Joni joined the Ecumen team as Dining Supervisor in 2020. She has been cooking for family, friends, and professionally for over 20 years. For the last five years, she has managed the dining departments in assisted living facilities, serving delicious and nutritious meals. In her spare time, she enjoys spending time with her family, including her 6 children, 3 grandchildren, and her dog.
Melanie Zelm
Life Enrichment Manager
Melanie joined Ecumen as a Resident Assistant in 2007 and transitioned to the role of Life Enrichment Manager in 2015. Melanie graduated from University of North Dakota with a B.A. in Psychology. After graduating from college, she returned to the area to be closer to family.

Dave Brisse
Environmental Services Supervisor
Dave joined Ecumen in January of 2019. He has an extensive background in residential and commercial property maintenance and worked in the drywall trade for 15 years. Dave has a degree in Industrial Small Engines and grew up in Minneapolis, but now calls Hutchinson home. In his spare time, he enjoys projects around the house and is an avid motorcyclist.

Amanda Losing
Clinical Director
Amanda joined the Ecumen team in 2022 as the Clinical Director at the Oaks and Pines in Hutchinson. Amanda's favorite part of her job is spending time with the residents and hearing them share their life stories. In her free time Amanda enjoys camping, playing cards, reading books, and spending time with her family and friends.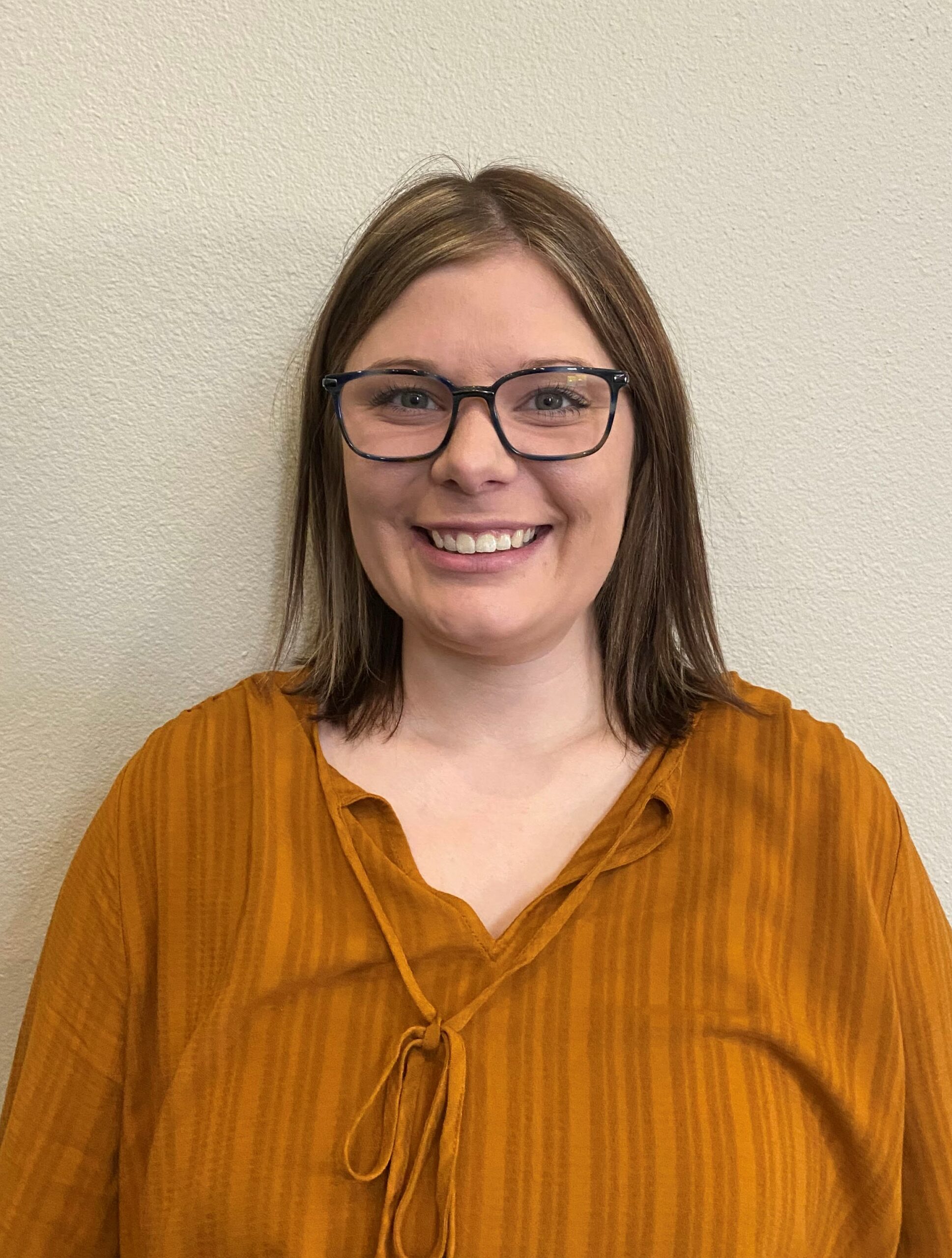 Emily Bomstad
Registered Nurse
Emily joined Ecumen Oaks and Pines in 2022. She enjoys spending time with each resident, getting to know them, while ensuring they are receiving all necessary services to help them live safely and as independently as possible. In her spare time, you can find her spending time with her friends, family, and pets.

Alex Renner
Licensed Practical Nurse
Alex started her career at Ecumen Oaks & Pines as a resident assistant in 2018, during which she continued her education to become an LPN. In 2021 she transitioned to the LPN position. Her biggest passion is helping others and is excited to serve the residents! Alex enjoys time with her family, friends, and pets.